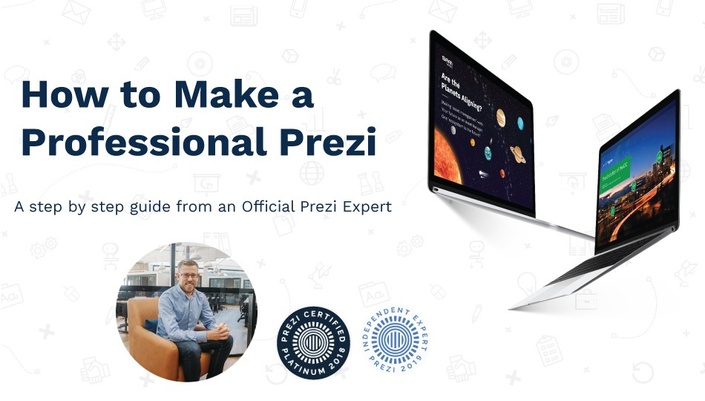 How to Make a Professional Prezi
Learn from an Official Prezi Expert the Planning and Design Skills to Easily Build Professional Prezis
Watch Promo
Enroll in Course
Making The Move From Powerpoint To Prezi When You're Under Pressure And Don't Have Design Experience Can Be Hard

It Doesn't Have To Be

If you have a high-stakes presentation to design, Prezi is a proven tool that can help you better connect with your audience. As a busy professional working to a tight schedule, plagued with endless tasks, countless to-do's and looming deadlines; you probably don't have time to spend muddling through a tedious trial and error learning process.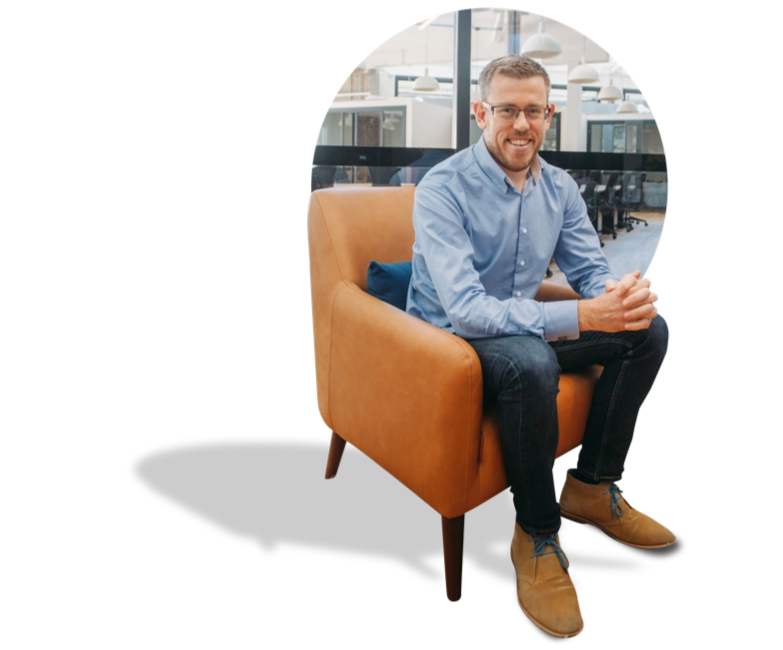 That's where I can help
I'm Kris Flegg, one of the few Officially Accredited Prezi Expert & Director of Presentation Design Co. My team and I have spent the better half of a decade mastering Prezi for over 1,500 corporate and government clients.
We've been asked to host countless workshops and conferences, helping more than 3,500 trainers, executives, salespeople and marketing professionals like you quickly understand the planning and design process needed to make creative, visually-engaging Prezis.
With the release of Prezi Next, we've decided to launch an online course to help busy professionals master the new interface, to deliver even more powerful presentations.
In Under A Day, You Will
Master Prezi Next
This course has been made specifically for busy professionals who need a fast, easy way to master Prezi, without the time-sink of learning design skills from scratch.
Our course provides an insider's look into all the techniques we've used with our customers, which you can use as shortcuts to making stunning, powerful Prezis.
GET INSTANT ACCESS AND START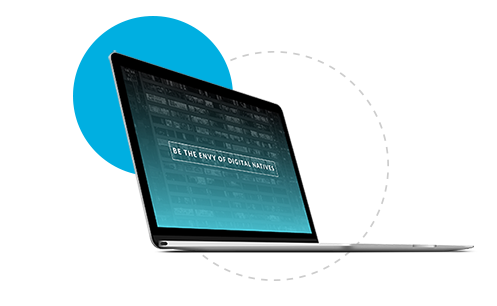 Online Training Based On Our Face To Face Experience
Online training can often be difficult to learn from. Either its dry or what's shown is hard to relate back to a real world environment. Our online course unique.
We've based it on our practical and engaging face to face workshops, to enable new users with little or no design experience create amazing Prezis.
GET INSTANT ACCESS AND START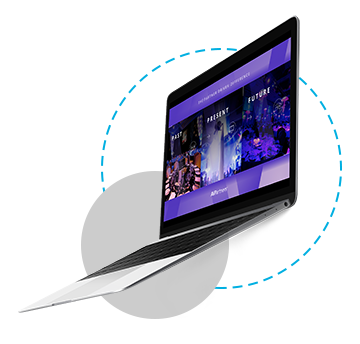 We've Built This Course for
3 Types of People
Teachers and Training Professionals developing and delivering face to face learning;

EAs, Office Managers and Support staff who develop presentations for senior execs;

Marketing, HR and Sales Professionals tasked with

regularly presenting;
You'll discover the easy way to plan, present and optimize your Prezi for a professional presentation that captures attention, connects with listeners and helps influence key decision makers.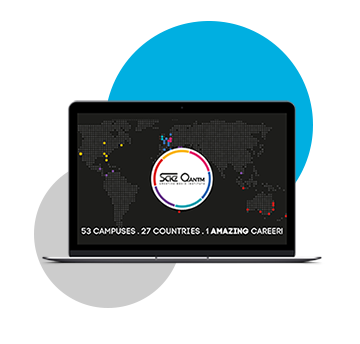 No Experience Needed
We don't assume that by enrolling in this course that have advanced Prezi knowledge or design skills. We are going to teach you that. What we assume though is that you've used PowerPoint and are looking at using Prezi Next as an alternative presentation tool.
Rather than sitting through a series of dull 'click here' exercises, what we are going to do is a 6 step process. The entire course contains a series of easy-to-understand video content so you can effortlessly breeze through the entire course in under a day.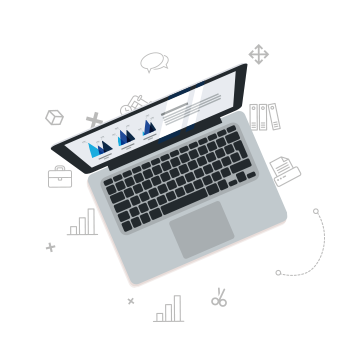 Here is what you get with the course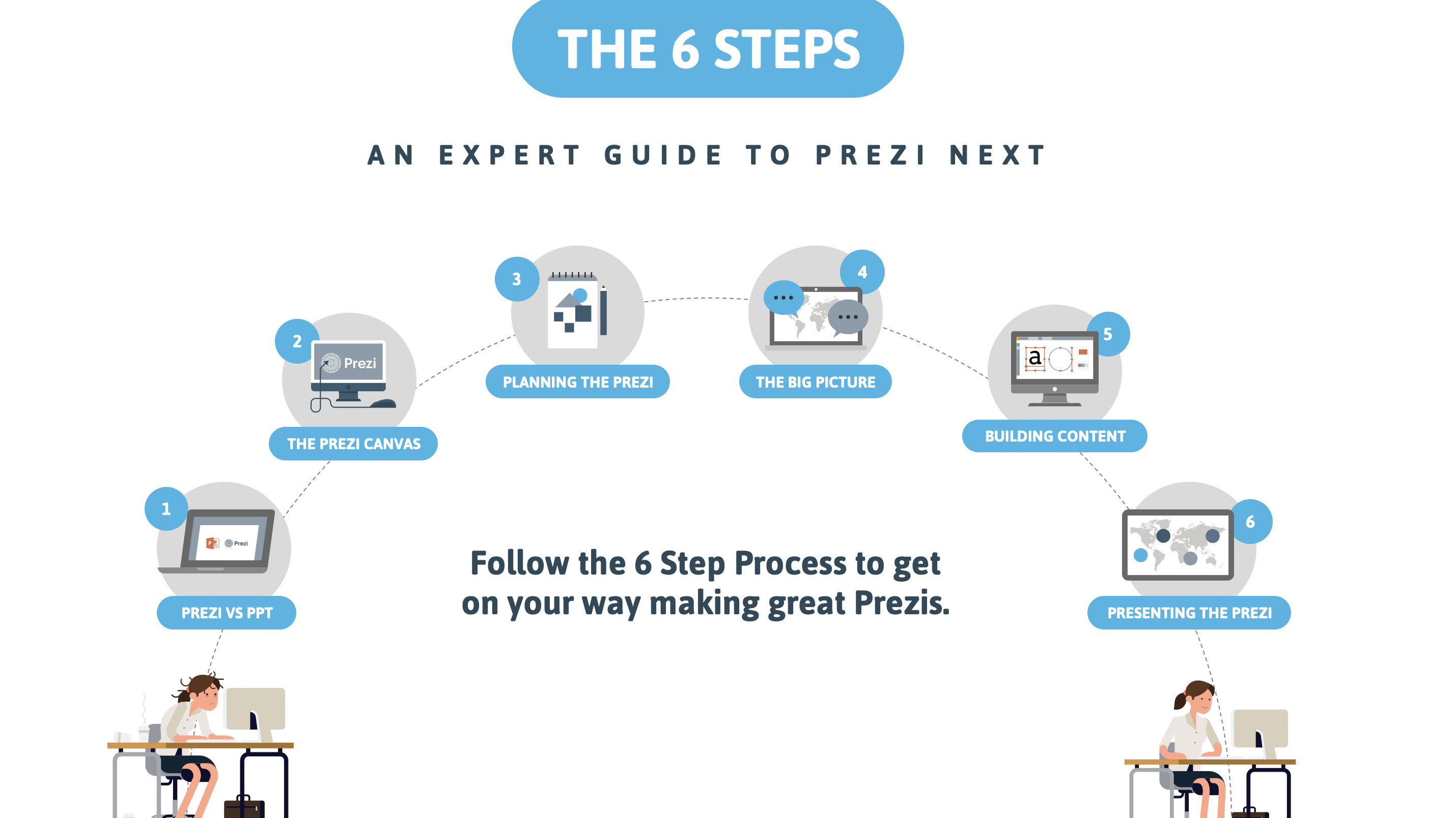 Here's What You'll Learn: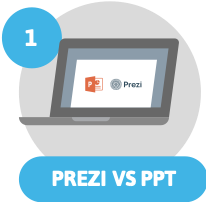 In this first module, we will start you on the way of making a great Prezi by breaking down the key differences between PowerPoint and Prezi.
We will walk you through the same presentation in slides and then Prezi so that you can see for yourself the difference in the big picture and layout makes to the same content.

We will also reveal the science being Prezi's unique structure and why it will make your next presentation more memorable.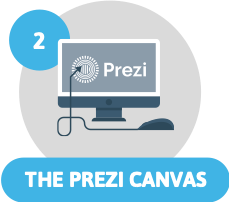 We've created a simple, easy to follow checklist to highlight the best way to navigate the Prezi canvas and get going fast.
Prezi isn't a complex tool but there are features and best practice approaches that we will share to make you a quick, efficient user. Specifically, you'll discover how to use the 'planets and stacks' structuring method, to easily break complex chunks of information down into simple, bite-sized pieces.
By the end of the module, you'll start by unlearning the dull powerpoint habits that put audiences to sleep and start engaging them with Prezi.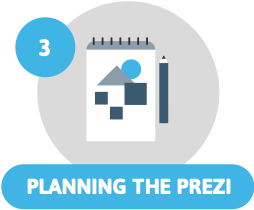 It's time to step back and examine the simple, yet highly effective planning steps that will help you create a great presentation, every time.
Every Prezi is different but in the thousands of Prezi's we've made we've followed this process every time. We will share this with you and save you hours of frustration in starting a Prezi and instead getting you thinking the Prezi Way.
The focus of this module will be to help you build a Prezi that communicates information to your audience in a way that is easily understood, and structured for maximum retention.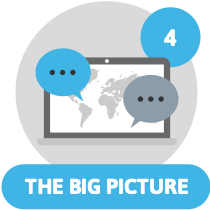 In the next module, you'll start to build memorable, professional-looking Prezis, which will ultimately fuel your confidence when speaking.
You'll follow our step-by-step expert instructions to picking the right template to match your idea, as well as discovering how to customize templates so they match your brand identity.
As a bonus, you'll also get our top 3 tips which teach you the fastest way to build your own custom templates, for added flexibility when presenting.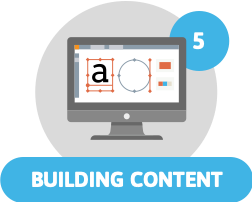 Next up, you'll discover how to effortlessly transform your content so you can stand out and present in unique, memorable ways.
You'll use our 4-design matrix and other free online tools to move away from the typical bullet-point content that drains your audience's' interest; and instead move toward content that automatically engages any listener.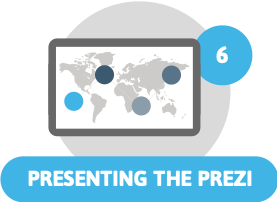 In this module, you'll explore the essential 'must-knows' of Prezi, so you feel comfortable using the platform to tackle any presentation style.
You'll also get a high-level overview of all the Prezi details you need to know when presenting online, offline or on the go.
BONUS

Advanced Prezi Tips, Tricks & Hacks
The focus of this module will be to teach you the secret tips, tricks, hacks and shortcuts of Prezi Next, which shave countless hours off your design time when presenting online, offline or on the go.

Master Prezi Next & Ensure Your
Presentation Is A Success
Instead of spending countless hours sifting through outdated 'how-to' videos or stabbing in the dark deciphering Prezi yourself; simply invest in our Prezi Next course and save enormous amounts of time and frustration.
By purchasing the course you'll gain instant access to our fast, easy, step-by-step system that will have you presenting powerful, professional Prezis in under a day.

Invest now and relax knowing you're covered by our 30-day 100% money-back guarantee: if you found the course didn't dramatically boost your Prezi skills within the first 30 days of you registering; we'll happily give you a full refund.
Enroll in the Prezi Next
Crash Course today & get:

Proven, tested Prezi
cuts & tricks
Rapidly master
Prezi & save time

Design &
structure hacks
Quickly build
professional-looking Prezis

Actionable
content tips
Connect with & engage
any audience
Ready to invest in your career and master the highly sought-after skill of creating Professional Prezis?
Simply Click Below for
Instant Access to the Course
Enjoy countless user-friendly features:

Simple one-time payment

No recurring billing

30-day money-back guarantee

Invest without risk

Online access
Instant on-demand training

Free resources

Bonus material to fast-track your learning

Continuous updates
Choose a 12-month or lifelong subscription

Video content
Visual follow-alongs to shorten the learning curve

Affordable price
Available to Personal and Professional Users
Course Curriculum
Course Overview
Available in days
days after you enroll
Step 1 - PPT vs Prezi
Available in days
days after you enroll
Step 2 - Using Prezi - Completing the Prezi Checklist
Available in days
days after you enroll